Skimmed Milk Powder
Spray, standard GN Code:0402 1019 Skimmed Milk Powder is a soluble powder made by concentration and spray drying fresh of pasteurized skimmed milk.
Full Cream Milk Powder
Product description Manufactured from fresh pasteurized whole milk by the spray drying method Organoleptic properties: Parameter Limit Appearance Homogeneous powder without hard lumps.
Taste and odor Slightly sweet taste, with typical pasteurized milk flavor, without foreign Flavors Color White to slightly creamy. Supply Direct from Manufacturer.
Quality and Assurance
The product is manufactured in accordance with international standards and guidelines. Each package is marked to enable trace back.
Our company is able to produce products according to your own parameters.
Coconut Product
DESICCATED COCONUT
Desiccated Coconut (DC) – sometimes referred to as Coconut Powder, is a dehydrated form of granulated white coconut meat from freshly selected mature coconut kernels (the white flesh inside coconuts). It is white in color, free flowing, and available in both organic and conventional forms. Desiccated Coconut is perfect for use by various industries that require the natural exotic taste of coconut.
HIGH FAT REGULAR CUT
DC in the standard cut sizes of Fine, Medium and Super Fine is widely used in the Confectionery and Bakery trades as toppings for cakes and pastries; fillers for candy bars; chocolates etc. Many households popularly use DC in the preparation of numerous dishes as well.
HIGH FAT FANCY CUT
In addition to the Regular Cuts, Desiccated Coconut is also available in a variety of Fancy Cuts such as Chips, Flakes, Threads and Shreds. Desiccated Coconut Fancy Cuts areperfect as confectionery toppings and as breakfast cereal enhancers. The toasted and sweetened versions of Desiccated Coconut Fancy Cuts with their crunchy coconut flavor are great as snacks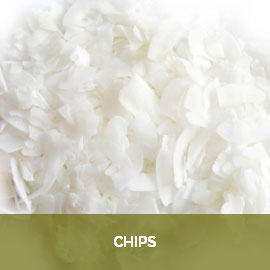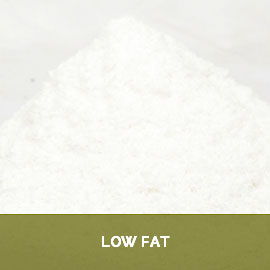 LOW FAT
Generally DC is considered a full fat product. However a partially defatted product, which is the by-product after extraction of the milk, is also available and commonly termed"Low Fat DC". The fat content of this product can vary but is usually in the range of 45% - 55%.
Desiccated Coconut (DC) Export directly from our partner's manufacturers, Sri Lanka.
Cream Coconut

This product is available in both organic and conventional forms.
Also, we do: Copra, Coconut Oil, Fresh Spices – Cinnamon, Cloves, Nutmeg, Mace, Pepper and others.